Winter is around the corner. Are you ready?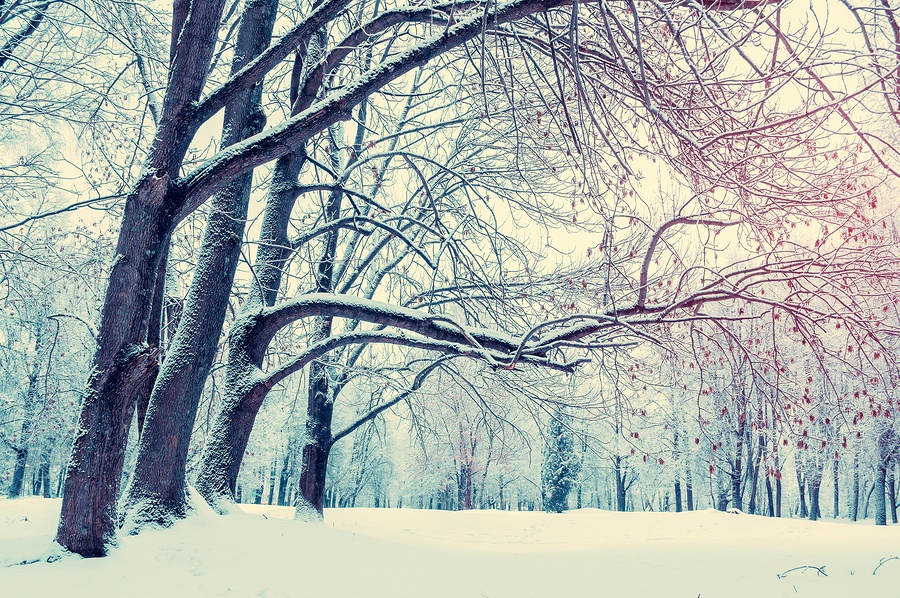 It might be hard to believe with the weather we've had this week, but here's some bad news.
Winter is coming.
(And no, that's not just a Game of Thrones joke.)
No, the cold weather really is on the way. Which means it's time once again to think about getting your car ready for it.
It may sound obvious—but winter isn't summer
Your car hates the winter weather. (There. We said it.)
Windshield washer fluid freezes. Batteries die. And the roads are a lot darker, wetter and slicker than they are at other times of the year.
And all of that means it's simply easier to find yourself in trouble. After all, things break down. But where in the summer you could just cool your heels by the side of the car until help arrived, in winter there's the very real risk that car troubles could lead to problems that are a lot more serious.
That's why we suggest you get your car ready now, while it's still fall.
Getting your car ready for the winter weather
We've published this checklist before, but it's worth reading again. (Especially if you're in denial about the snow on the way.)
Wiper blades. These should work smoothly without juddering or smearing.
Washer fluid. This needs the right concentration of winter screen wash so it doesn't freeze on you. (Most gas stations switch to selling a winter blend, so don't worry too much about finding the "right" stuff; it's usually enough just to make sure to change it in the fall.)
Battery and terminals. Your battery's charging system works overtime through the winter, running lights and the heater (and if you're lucky, heated seats). That means you need to know the battery is charging properly—and can hold its charge through cold winter nights.
Coolant. Coolant is the fluid that keeps your engine from getting too hot. But it also works as an antifreeze—which means your car needs the right type in the right concentration.
Belts and hoses. Rubber stiffens at low temperatures so it's important to get your belts and hoses checked for any signs of cracking. If you're at all in doubt, these components are best replaced.
Lights. You need to see and be seen on those dark nights. Enough said.
Filters. Summer is hard on both your engine and the cabin air filters, thanks to all the dust and pollen in the air. (A blocked cabin air filter will stop air blowing through to demist the windshield.) Fall is a good time to change them out and keep everything working efficiently through the winter.
Tires (including the spare.) Make sure your treads are deep enough to clear water, slush, and snow. Never, ever skimp on tires.
Brakes. Truthfully, brakes are something to check year-round and not just in the fall. But there's never a bad time to make sure you've got plenty of friction material on the pads and that the pedal feels firm.
Here's what else you can do to prepare for winter
Make sure to get your winter tires on. All-season tires just can't handle the low temperatures we see in southern Ontario. (And it goes without saying that if you're still driving on summer tires, you need to get cracking!)
You'll also be a lot safer—and feel that way too—with an emergency kit in the trunk.
Here's a handy list from the Department of Public Safety and Emergency Preparedness:
Food that won't spoil, such as energy bars
Water—plastic bottles that won't break if the water freezes (replace them every six months)
Blanket
Extra clothing and shoes or boots
First aid kit with seatbelt cutter
Small shovel, scraper and snow brush
Candle in a deep can and matches
Wind‑up flashlight
Whistle—in case you need to attract attention
Roadmaps
Copy of your emergency plan
They also recommend keeping these items in your trunk: sand, salt or cat litter (non-clumping); extra antifreeze and windshield washer fluid; a tow rope; jumper cables, a fire extinguisher; and either a warning light or road flares.
When's the best time for a pre-winter check-up?
If you wait until winter is actually here, you'll quickly you'll find we're quite busy. So if you're thinking about it, schedule a professional inspection at Budds' Chevrolet Cadillac Buick GMC now.
We'll look your car up and down to make sure everything's working as it should—and if we find something, we'll walk you through it and let you know what we recommend.
See you soon? As long as you promise not to bring winter with you.