Budds' video round-up for July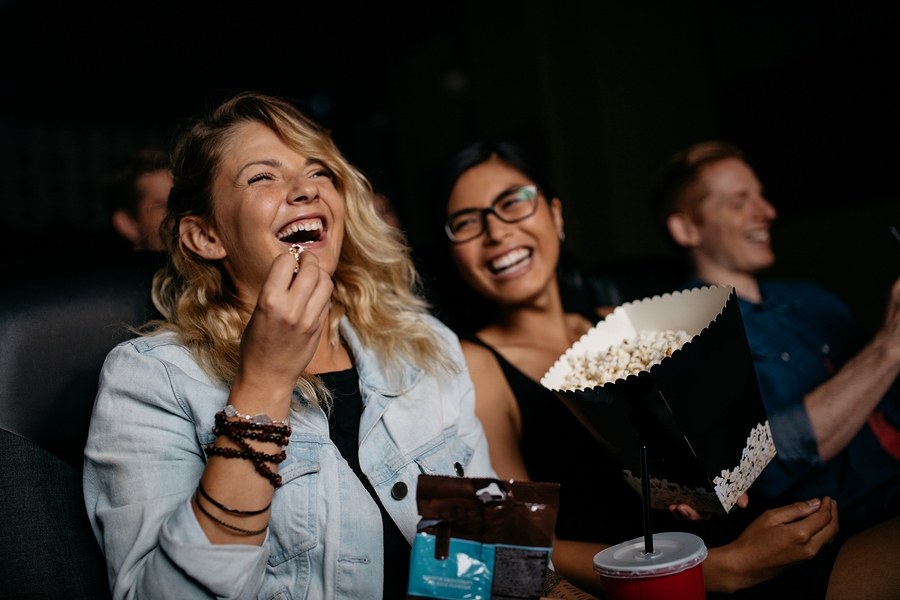 It's been a while since we looked at videos here on the blog.
But with the summer weather now upon us, let's be honest… Who wants to work? Wouldn't you rather procrastinate with some of the best car videos on YouTube?
Yeah, we thought so too. Here then, courtesy of Budds', is some welcome distraction.
Test Drive: 2017 Buick LaCrosse
This video delivers just what it promises—a test drive of the 2017 Buick LaCrosse. We love this car and so does CarProUSA, the reviewer:
"I've got to say, I've reviewed cars that were $20,000 more that didn't offer as much.

"This is a great car, but most of all a great value, so if you are looking at large sedans, be sure this one is on the list."
See for yourself:
Fun Facts and Tips About Chevy Dump Trucks
Have a look at this 1969 Chevy C50 dump truck—what a monster. Motor Trend Channel takes a deep dive with 4×4 enthusiasts in mind. Turns out there's a lot to learn if you have a hankering to build your own truck.
He Put a CHEVY Motor in a PORSCHE (And it FITS!)
This video's description says it all:
"What would you do if your Porsche's engine blew up, and it cost over $5,000 for another USED motor?! Probably what any gear-head would do…SWAP IT with something BETTER! That's exactly what this guy did, and now he has a car with MORE power, MORE cylinders and less/cheaper maintenance! Good thinking! This guy even went one step further and added nitrous to this V8 engine to push it down the track even FASTER!"
Chevy + Porsche… The best of two different worlds?
Is the Chevy Colorado ZH2 the new Humvee?
Question: when does a Colorado cost $4 million? When it's a cutting-edge hydrogen fuel-cell military prototype.
Feast your eyes on this: the Chevy Colorado ZH2.
And being an environmentally friendly truck, the "green" press is all over it. This from Green Car Reports :
"The Colorado ZH2 is a collaboration between General Motors and the U.S. Army Tank Automotive Research, Development and Engineering Center (TARDEC), but its roots are a little more humble.

"Underneath its show-truck body, the ZH2 is a shortened Colorado ZR2 off-road truck with a version of the experimental Chevrolet Equinox hydrogen fuel-cell test-vehicle's 177-horsepower electric motor and proton-exchange membrane fuel-cell stack."
Do yourself a favor and check out The Fast Lane Truck's 8-minute report on this really cool vehicle.
1970 Buick GS 455 Stage 1 – Top Of The Heap
From cutting-edge to classic, here's the 1970 Buick GS 455 Stage 1—an absolutely killer muscle car that's closer to 50 years old than we want to admit.
As OldCarMemories.com reports, 1970 "happened to be the last year for high compression V8 engines for all GM cars due to the upcoming 1972 unleaded fuel mandate. Even though 1970 was a pinnacle year for muscle car perform, the Buick GS equipped with the Stage 1 455 cubic inch V8 was at the top of the heap. 1970 was indeed the year when Buick showed the best muscle cars who was really boss."
This great video has a lot of cool photographs and old ads; it's well worth the watch.
Taking a long look at Cadillac's all-new CUE infotainment system
We've mentioned in previous blog posts that a new CUE is on the way for Cadillac. Here's a deep dive from Roadshow.
2018 Chevrolet Corvette Z06: Review
Ever dreamed about getting behind the wheel of a Z06? Now you can, virtually, thanks to Gold Pony's review. Have fun!
Tire Rotation Basics | GMC Certified Service
For many of us, rotating the tires is one of those things we'll eventually get around to. But as GMC says, "Regular tire rotation can help extend your tire's useful life and help achieve more uniform tread wear – helping to optimize traction and performance." In other words, it's important to do it.
Here's a 60-second refresher.
Top 10 Worst Cars of All Time
And finally, we're "proud" to see some GM brands on WatchMojo's list of the 10 worst cars ever. (Mostly because GM's highest scorer was #7.) Regardless, this is a fun video—and sure, if we're being honest, the Vega wasn't all that hot of a car.
One more thing to watch: yourself behind the wheel
If viewing all these car videos has you itching for the real thing, come see us for a test drive. We can't promise you can take the Colorado ZH2 for a spin, but we've got dozens of new and used Chevs, Buicks, Cadillacs and GMCs that are sure to suit your fancy.