Car videos good enough to make time for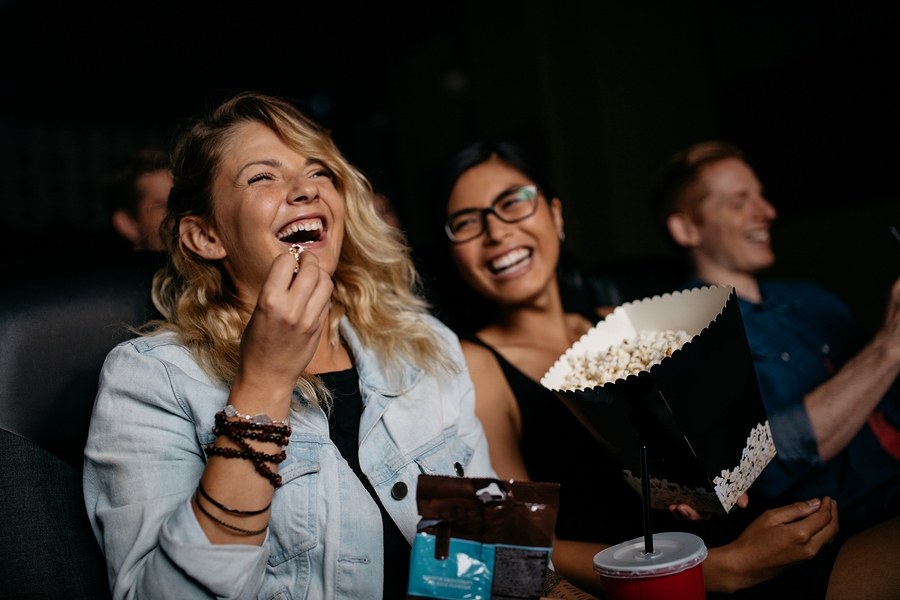 Car companies invest a lot in commercials. The best are beautifully shot mini-movies. Some describe the cars in detail, others focus on image-building. Sometimes the car hardly appears at all!
The goal is to get people talking about the brand, and they can't do that with dry facts and figures. They shoot for entertainment value and 2017 has seen some classics already. If you missed them on TV they're all on YouTube. Here are some gems to watch—just click the play button in the middle of each screen capture.
Buick Pee Wee
This Buick ad staring Panthers Quarterback Cam Newton and model/actress Miranda Kerr first aired during the Superbowl. Parents at a Pee Wee football game watch cars pull in to the parking lot. As each arrives someone mentions it's a Buick, and each is met with a skeptical response
It's fun, and those are two good-looking people—but would you think we were crazy if we said they were outshone by the cars themselves?
There's also a "Making of…" video if you're interested. Cam and Miranda get extra screen time but we don't learn any more about the Buicks.
Cadillac at the Oscars
Cadillac debuted three commercials during the Oscars. First up, "Carry." This opens in black-and-white, playing protest shots with scenes of Americans helping one another. We're a quarter way in before we see the first Cadillac, a 60's era model with Marilyn Monroe in front. Then a young Ali dusts the hood of his Caddy and Ike rides in a motorcade before we're back to the "we are one" message and the tag line, "Dare Greatly." Powerful? Yes. What did we learn about Cadillac? Well the old cars looked gorgeous.
Next up, "Pedestal." This reveals the utterly beautiful Escala concept car, likening it to an award-winning actress. Innuendos aside, it grabs the eyeballs and won't let go, giving tantalizing hints of what Cadillac has in store. Let's hope the Escala gets built.
Finally, "Pioneers" takes us back again to the classic Caddys. Then finally we see the current generation. First an Escalade slides past, then what might be a CT6, a CTS-V and another CT6. They're brief glimpses and it's hard to see much. Maybe that's the idea, to tease us with hints before letting us view these cars in all their glory. They look good. More important, Cadillac looks like a brand that's moving forward.
Camaro Track Concept
This isn't a commercial but it sure is a good-looking car. The Chevy Camaro Track Concept was unveiled at the 2017 Geneva Auto Show. YouTube videos reveal a stunning SS1LE model in satin lime green with black roof stripes. Red calipers peek out from behind sexy black alloys. It looks like a car you'd see in a video game. (Speaking of which, see "Human Race" below.)
Human Race
Another Camaro, this time a red 2017 ZLI, races an "artificial intelligence" called A.X.A. Is it a game or is it real? We're left to wonder.
Here's the set-up: an English-accented dude called "Lewis" is interviewed before the race. There are hints that he's Formula 1 driver Lewis Hamilton, although clearly he isn't. The AI tells us she's beaten him many times, in simulations, but never, he notes, for real.
They race. Spoiler alert: Lewis finds a way through in the Camaro when he remembers he has an extra gear in his manual transmission. Yes it's a cliché but it's still fun. And maybe there will come a time when human drivers race against autonomous vehicles. Now that would be interesting.
What's more interesting, and available now, is the "Making of…" video. This shows how car makers create virtual cars. If you've ever wondered how they put those "Build Your Own" configurators on their websites, this video explains.
2017 Chevy Cruze review
Many commercials and videos are image-builders. But to find out more about cars you might actually buy, you need to watch a different type of video—the humble review. Some a little earnest but they are a great way of learning about a car before visiting the dealership. Watch the 2017 Chevy Cruze Hatchback review by Redline to see what we mean.
Looking for something new?
The best car videos are visual treats. They look good and they entertain, hopefully enough that you'll share them. Others are less fun but more informative. They'll help you decide which cars appeal before visiting the dealership.
Either way, if you're hankering for a new ride, finish up on YouTube then come down to Budds' Chevrolet Cadillac Buick GMC to see what we've got on the lot.