Spring car maintenance tips to help you get ready for summer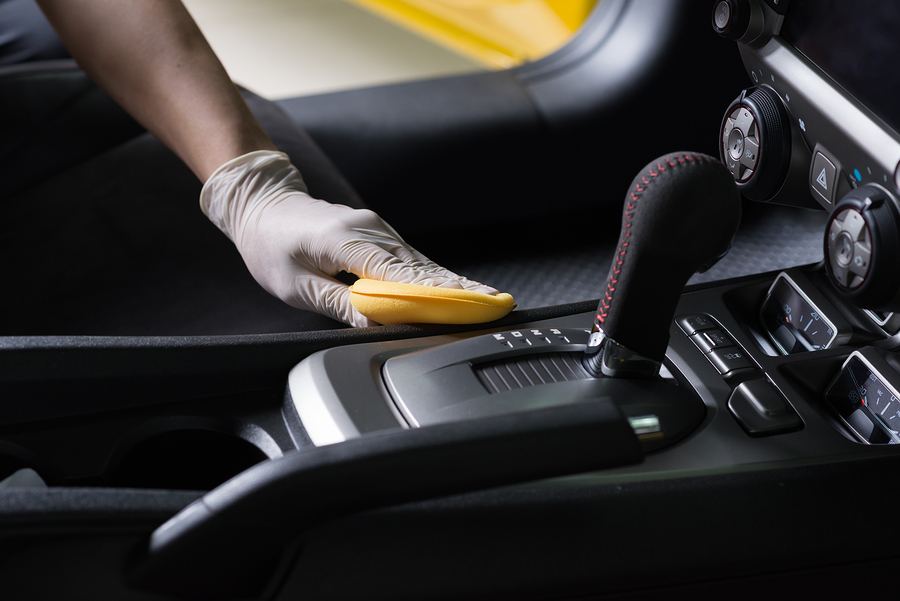 It's here! Spring is finally here! Which means spring car maintenance is around the corner.
Because although you may be long past ready for better weather… what about your car?
Summer can be surprisingly hard on your automobile: if you don't do a little preparation you could be setting yourself up for problems right when you want them the least.
Stick with us, though and we'll sort you out with these easy-to-remember spring car maintenance tips.
Clean inside and out
Winter salt and grit plays havoc with your paint and wheels—and it gets underneath too. A thorough clean can hold rust at bay and keep your car looking its best.
Pay for a premium car wash, or do it yourself on a sunny day. It's not hard; buy a proper wash cloth and microfibre drying cloth, a bucket and car wash detergent (never use dish soap or other harsh cleaners!) and give your ride the TLC it deserves.
Once you've thoroughly cleaned the outside, don't forget the interior. Dirty carpets and floor mats can trap unpleasant odors—and they can really fog up your car, too, as the temperature rises. Take out the mats and vacuum everywhere, and let them dry out if they're wet.
Plus, degreasing glass cleaner like Windex will work wonders on the windows and windshield. (And while you're in there, consider wiping down all the interior surfaces. Your car will look and smell so much fresher.)
Inspect (and change) tires
If you put winter tires on your car or truck, now's the time to swap them for summer rubber. Not simply because the blocky tread pattern makes a lot of noise—winter tires are made of a different kind of rubber that doesn't work as well (and wears faster) at temperatures above 7˚C.
One common problem people run into when changing tires is with their tire pressure monitoring system (TPMS). When you change from winter to all-season tires, your TPMS sensors will need to be reset, or else your car may think the tires are under-inflated. (That's not a big job when you've got the right equipment, though. We'd be happy to do it for you.)
Replace wipers
When summer thunderstorms arrive, you'll want to know your windshield wipers aren't going to skip across the windshield or squeak. That's why it's a good idea to get in the habit of replacing them when it's clear that Spring is finally here to stay.
Always buy the right wipers for your vehicle–and don't forget the one on the tailgate if you drive an SUV, hatchback or wagon. They can be fiddly to fit, and you need to be careful not to let the arm spring back against the windshield. Swapping them out is straightforward though. If you're having trouble, our certified service technicians will be happy to help you at Budds' Chevrolet Cadillac Buick GMC.
Check belts, hoses and other parts
If you feel up to it, pop the hood and check the condition of the rubber belts and hoses. They can crack in winter temperatures, and now that spring is here you don't want to risk overheating and being stranded.
Drive the car a short distance and see how the brakes feel. If they shake, squeal or pull to one side, get them looked at as soon as possible.
While you're out, turn on the air conditioner and make sure it blows cold air. Most A/C problems are minor—and, again, we're here to help.
And don't neglect your bulbs—just take a good look around when you're done cleaning to see if any are lights are out. Similar to wiper blades, however, bulbs can be awkward to replace… So if you need help, just ask.
Lastly, get your alignment checked. The potholes that multiply like mushrooms through winter can easily put a wheel out of true. That leads to premature tire wear and can even affect how your car feels and drives.
Your spring car maintenance ritual
Your car needs attention year-round, but giving it the once-over is particularly important in the spring. So get out there and pop the hood!
And remember, if you discover something you need help with—or even if you want us to take care of your maintenance for you—contact Budds' Chevrolet Cadillac Buick GMC. With a staff of experienced GM Certified Service technicians and state-of-the-art diagnostic equipment, we take pride in repairing your vehicle accurately and efficiently… the first time.